Buy your milling burs direct from MasterCut
PRECISION LABORATORY TOOLING
SINCE 1985

Manage Your Profit Margins

Manage Your Product Margins

Manage Your Laboratory... Period
Precision laboratory Tooling
At Mastercut Dental, you'll find the precision-made dental CAD CAM milling burs, Hand Piece & Bench Lathe burs and ISO burs you need with the experience and leading technology to back it up. Our American-owned manufacturing facility provides a vast selection of American-made burs for milling systems, including Amann Girrbach Ceramill, Dentmill, Imes-icore, Jensen, Lava, Origin, Roland, Sirona, VHF, Wieland, Yenadent, to name just a few.
Our experienced team of customer service professionals is here to assist and help you find exactly what you need to help streamline your workflow. We want your experience with us to be easy, convenient, and efficient. Our goal is taking care of your dental lab by providing you with world-class customer service and exceptional quality dental lab burs.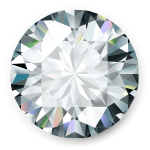 Diamonds Are the Difference
Our CVD Real Diamond coating option, adds high hardness to CAD/CAM milling tools, providing 10X plus tool life over imitation DLC (diamond like coating) coated tools and other industry PVD coated tools helping to maintain superior product margins over the life of the tools. This all adds up to boosting your profit margins and bottom line.
In addition, we offer a vast selection of TiSiN coated tools, proven superior for machining Titanium and CoCr, along with uncoated, polished flute, tools for producing superior finish with smaller diameter tools and for sound performance in wax and PMMA. MasterCut Dental Tools has all your CAD CAM Milling bur needs covered.
"What do I like about MasterCut Dental Tools? At our lab, MasterCut Dental Tools has been phenomenal! They have improved our work and decreased time by at least 40%."
"MasterCut Dental milling burs give us clean margins and last three times as long as burs from our previous supplier."
"Their huge selection of Handpiece burs give us the tools for any application."